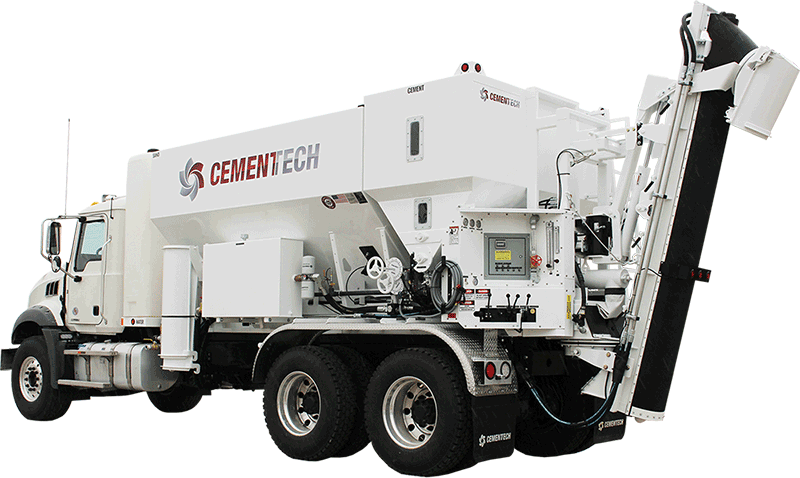 FOR ALL OTHER VOLUMETRIC MIXERS
ACCU-POUR™ is a full volumetric mixer solution, whether you have a handful of units or a fleet. Our goal is to help all concrete operators and producers streamline their operations and increase revenues.
| Scheduling, Dispatching, and Fleet Management
| Fleet Tracking For Each Mixer
| Make Accurate Budget Decisions
| Document, Store, and Review All Mixer Production Information For Your Fleet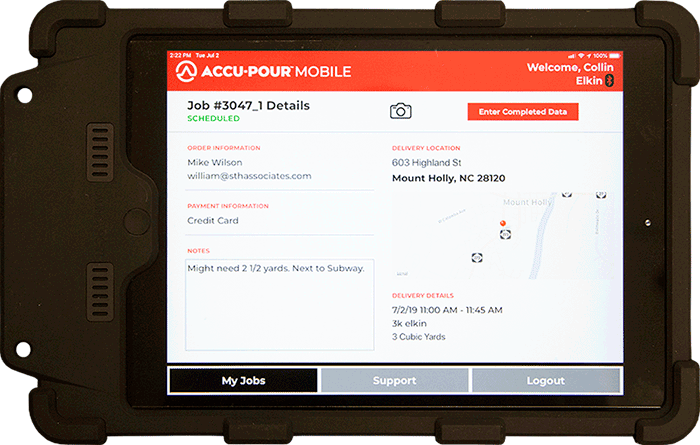 | Location Mapping For Each Truck
| Ability To View Orders For The Entire Day
| Upload Pictures To Document Jobsite Pours
| After A Completed Pour, Final Ticket Data Will Be Available

Two-Way Communication
Traditionally, telematics have only allowed information to flow in one-direction – from the unit back to the office. With ACCU-POUR™, information flows from the office to the unit. Dispatch can create an order with a required mix design and assign it to a mixer. Once the mixer is on site, the assigned mix design and order details sync with the mixer. Completed pour information and any deviations from the original order immediately send back to the office at the end of the pour.

Real-Time Data Gathering
Thanks to a nearly endless stream of real-time data, ACCU-POUR™ acts as a robust business partner day in and day out. This partner presents known and unknown information, allowing you to control and run the business based on current and precise data. But analysis isn't limited to real-time as all data can be custom exported to many popular accounting programs, including QuickBooks, Viewpoint, and Wave.

Single Job With Multiple Trucks
Being able to send more than one volumetric concrete mixer to the same job would cut down duplication and save time later spent untangling a mess, wouldn't it? ACCU-POUR™ simplifies assignments and orders by allowing you to create one order then divide it into multiple jobs. With smart scheduling, you'll know where your fleet is at any time, where they're headed next, and if adjustments are needed before the next job begins.

Easy Installation
For customers with existing units, they will need an on-site installation by Cemen Tech service technicians. New mixers ordered with ACCU-POUR™ Office and ACCU-POUR™ Mobile will have the hardware installed when delivered.